Bitcoin funding rates have slowed down since the leading cryptocurrency scaled to new heights of $69,000.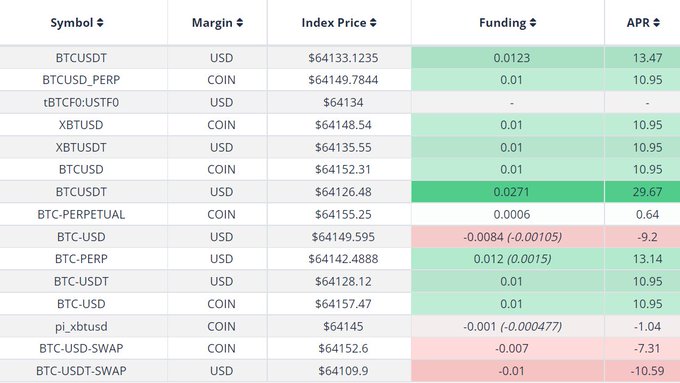 " Bitcoin funding rates have calmed down across the board. A lot of the greed in the Bitcoin market has been neutralized, for now."
Moreover, funding rates have dropped because open interest in the Bitcoinnetwork has nosedived. 
Bitcoin
The surge towards highs of $69K was boosted because the US Bureau of Labor released data showing that inflation had hit a 30-year high. Therefore, this triggered the discussion of whether Bitcoin was cementing its status as an inflation hedge. 
Moreover, the number of active addresses rose to 1.19 million, and this played an instrumental role in enabling Bitcoin to break the record at $69,000.
Meanwhile, Bitcoin has enjoyed significant capital inflows because 18.3% of its supply has transacted above $53,000. Crypto analytic firm Glassnode noted:
"The volume of BTC last moved above a $1 Trillion Market Cap has reached 3.454 million BTC. This means 18.3% of the supply was transacted above $53K, demonstrating capital inflows 474K BTC were last spent above the current price, and are thus currently holding an unrealized loss."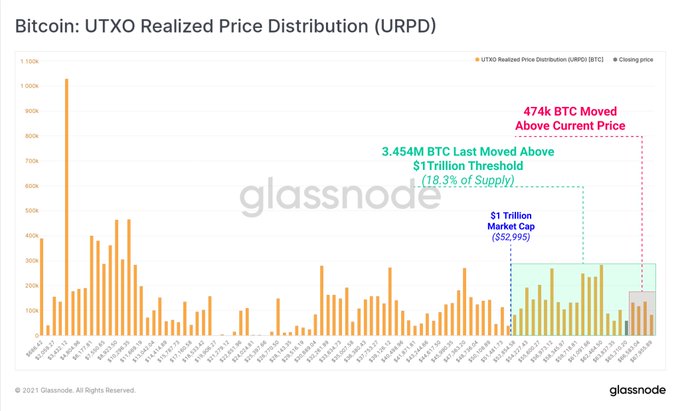 Is Bitcoin entering the main phase of the bull market?
According to Clemente:
"Long-term holders buy BTC into weakness and sell into strength. We've just gotten our first red prints on LTH net position change in over 6 months, showing bull market distribution has begun."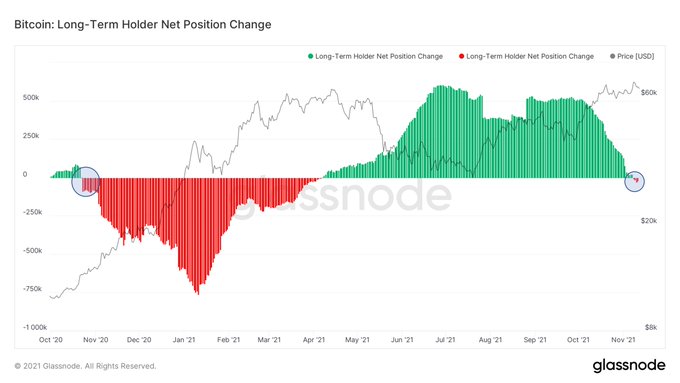 Clemente believes that BTC might be entering the main phase of the bull market based on the long-term holders' behavior because they don't ideally buy the bottom and sell the top.
On the other hand, Arcane Research acknowledged that Bitcoin was in a healthy market. The market insight provider stated:
"The basis represents the gap between the spot and futures price. A high basis signals a bullish bias in the futures market. The basis is much lower now than when BTC traded above $60k in April – indicating a healthier market."
Read More:https://blockchain.news/
The content provided here is for general informational purposes only. It should not be considered as professional advice. Any actions taken based on this information are at your own risk. We do not assume any responsibility or liability for the accuracy, completeness, or suitability of the information. Always consult with a qualified professional for specific advice related to your circumstances.